Custom Home Builders in Greater Cincinnati and Northern Kentucky Since 1955
"Wonderful and well-designed"…Welcome to a hand-crafted home by Toebben Builders! Here you'll find yourself surrounded by impressive woodwork, advanced technologies and spacious rooms that flow elegantly from one to the next, all just mere minutes from downtown Cincinnati, the airport and most Northern Kentucky (NKY) conveniences. For a quick sample of what this type of a custom home looks like, click Estate Homes for pictures. For information about Toebben's history, company, client testimonials, and where we build, click the "Quality Defined" video button.
Luxurious New Custom Homes in Greater Cincinnati and Northern Kentucky
When you choose Toebben, you'll work with a company who respects your ideas and desires, who pays great attention to the detail that goes into your home, and one who uses only the finest materials and expert craftsmen. With a reputation of building homes of distinction for over half a century, you can count on your home being built on schedule and within budget.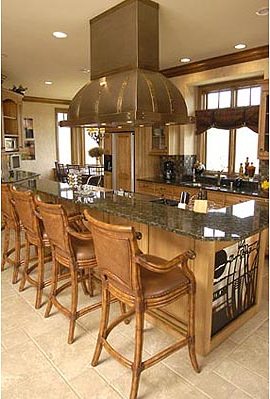 Toebben Builders specializes in custom homes in Greater Cincinnati and Northern Kentucky. From the established neighborhood of Country Squire Estates in Villa Hills, Kentucky and its maintenance-free living section of Squire Valley, to the brand new community of Rivers Pointe in Hebron, Kentucky, Toebben offers custom-designed homes that harmonize with the surrounding woods, lakes and streams. Click on Communities to learn more about the areas we're building in as a custom home builder and then browse our Available Homes & Lots to see what lots we have for sale. If you'd like to see samples of the spectacular homes we've built, check out our Portfolio of Showcase Homes, Estate Homes, Luxury Landominiums or even Remodels if you're looking to renovate your basementor add an addition. See our History page to read how Matth Toebben started Toebben Builders over a half century ago or About the Builder to find out how his son John continues the tradition of quality workmanship and service. If we're already building for you, check out Current Projects to see your home being built as it progresses through the various stages. A Frequently Asked Questions page may give you the answers to the questions you have and when you're ready, go to the Contact page to let us know how Toebben Builders can help get you get started creating the home of your dreams! We proudly recommend Sacksteder's Interiors in Cincinnati for all of your home decor needs.